Lights, Camera, Action Ooopsies! We know we're not alone when it comes to the potential frustration and chaos of taking holiday photos with pets! Today, we will share our professional pet sitter secrets on how to take cute holiday photos of your pet.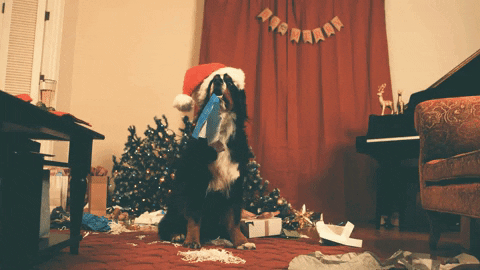 Timing is Everything
When photographing your pet, timing is everything. Either choose a specific time when you know your pet will be a ball of energy. Or, consider lighting so that your pet doesn't end up looking demonic—because the flash was on.
If you wish to take some "ridiculously good-looking" cute photos of your pet this holiday season, shoot early in the day or just before dark. These are the best times for lighting. The harsh sun in the middle of the day can make things tricky. Choose a place they are comfortable with, too. Maybe the beach, in the driveway in front of the garage, or in the open backyard. The options are endless as long as the timing is right.
Use Your Resources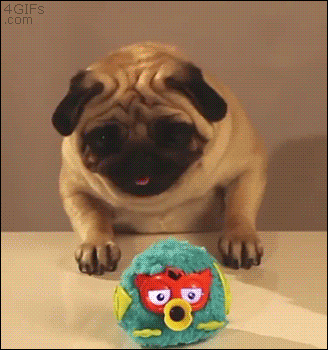 Many pet lovers try to capture their pet with their excitement alone. And, while that may work for some, many pets are u comfortable in front of the camera. Some say that digital tech can cause our pets stress – which explains why some sensitive pets won't come near us if we have our phones out.
Instead of trying to call your pet over or grab their attention in ways that work for humans, consider pet-friendly resources and use them accordingly.
Use squeaky toys – This trick is to help grab and keep their attention! Sometimes having an extra set of hands helps with this one. One person does the picture taking, and one person does the squeaking! Be ready, you know as soon as you squeak that toy those toothy smiles are going to shine.
Give treats – Of course we want to reward good behavior! It's the least we can do while trying to parade our pets around to capture that Instagram-worthy snapshot. More treats equals more smiles!
Don't Force It
As with all things involving our companion animals, have patience & take breaks. Pets are just like kids. Their attention spans are SHORT and they will need the breaks. You will need patience. A quick little break to get some zoomies out or maybe chance to some new scenery can make all the difference in capturing what you're after during your photoshoot.
Remember, sometimes pet-focused photo shoots may not work exactly how you were hoping. That's OKAY. Have fun with it, and let your pet feel all the love the holidays bring. We'd love to see what you can come up be! Be sure to tag us on social media if you post. And, contact us if you're in need of pet sitting or dog walking services in the Connecticut Shoreline area. We are happy to help!
Happy Holidays!